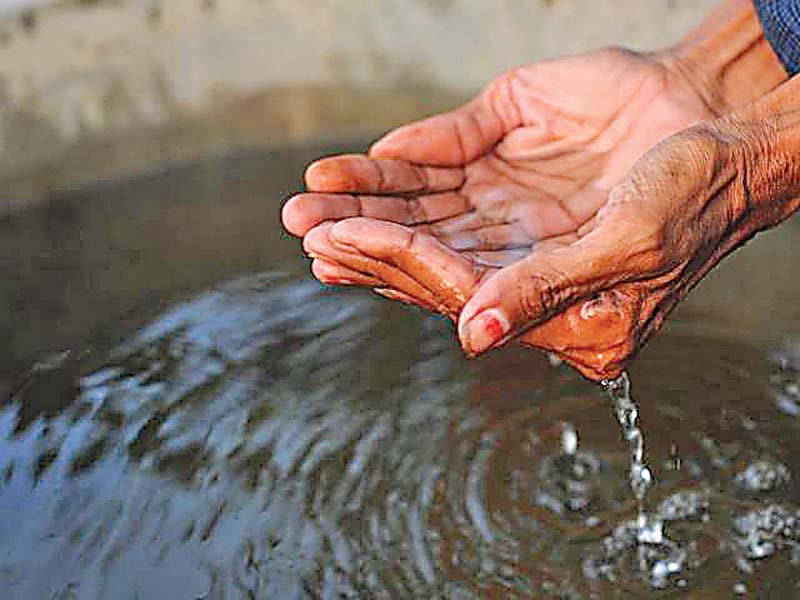 PART 1
Lahore is home to 11 million people, and almost all domestic water use is drawn from ground water. This seems to draw a lot of attention when discussing Lahore's water crisis- and rightly so because of how unsustainable it is. But this is only part of a whole list of issues that Lahore needs to address. One dimension to the problem in particular that tends to be overlooked is the uneven access to water. Here, a UPE lens is useful to better analyse this as it acknowledges how urban waterscapes reinstate existing inequalities, given their role is the social production of space that Gandy (2002) explored:
"Water is not simply a material element in the production of cities but is also a critical dimension to the social production of space. Water implies a series of connectivities between the body and the city, between social and bio-physical systems, between the evolution of water networks and capital flows, and between the visible and invisible dimensions to urban space. But water is at the same time a brutal delineator of social power which has at various times worked to either foster greater urban cohesion or generate new forms of political conflict" (pg. 373)
Researchers including Bakker (2003) and Kaika (2003) have sought to illuminate the historically- embedded power geometries that have formed hydrological urban flows, and a similar approach can be employed to understand inequalities of water access in Lahore too. Public water supplies struggle to meet the ever-increasing demands driven by rapid urbanisation and has meant household supply is intermittent. Although some residents have curbed the deficiency by installing private electric pumps that draw from shallower sources, it has created a "duality in water access"(Chaudhry and Chaudhry, 2009). Affluent residents enjoy consistent supplies, as they are willing and able to pay for such measures, whereas poorer households continue to suffer with inconsistent provisions. Infrastructural policy decisions also benefit middle and upper class citizens, such as the lack of restrictions on which areas that groundwater can be extracted from (Qureshi & Sayed, 2014). This favours newer, wealthier suburban areas who enjoy consistent supplies from untapped, shallower groundwater sources. Meanwhile, public infrastructural expansion of water provisions are not increasing at the same rate as the population who are solely dependant on such, which therefore means rising pressures on limited supply and in turn, water access will dwindle for those most in need.
These unjust water regulation unveils the power relations that create distributional inequalities in access. Private water companies have prevented policy that would compromise their obvious exploitation and has meant the poorest citizens suffer as a result. UPE understandings, as Truelove (2011) suggests, deems this politics of water control as embedded within governance, which is correct in Lahore's case. However, this still neglect the scales and spaces of inequalities by failing to consider the 'micropolitics of control' that those who suffer from public water deficiencies forge between themselves. Truelove further argues that Feminist Political Ecology (FPE) can be useful for such analysis as it sheds light onto aspects including gendered access over water within communities and households- which stand-alone UPE approaches lack. For Lahore, where patriarchal structures are still entrenched within poorer communities, FPE attention on exploring water dynamics at a local scale can illuminate patterns that socially exclude women, which the next blog will explore.
To be continued…
References
Babar, M.W.B., Rashid, A., Wattoo, M.N.A., Norina, J., Muhammad, J. and Munazzah, M. (2014) Community driven low cost strategy to develop sustainable wash services in poor urban area of Lahore Pakistan: a component sharing model case study of Lahore Pakistan. International Journal of Innovation and Applied Studies, 7(3), pp.947-960.
Bakker, K. (2003) Archipelagos and networks: urbanization and water privatization in the South. The Geographical Journal 169 (4), 328–341.
Chaudhry, A. and Chaudhry, R.M. (2009) Securing sustainable access to safe drinking water in Lahore. RUNNING ON EMPTY.
Cooper, R. (2018) Water management/governance systems in Pakistan.
Gandy, M. (2004). "Rethinking urban metabolism: water, space and the modern city." City 8(3): 363-379.
Kaika, M. (2003) Constructing scarcity and sensationalizing water politics: 170 days that shook Athens. Antipode 35 (5), 919–954.
Qureshi, A. & Sayed, A., H. (2014). Situation Analysis of the Water Resources of Lahore: Establishing a Case for Water Stewardship. WWF-Pakistan. Retrieved from http://www.wwfpak.org/wsp/pdf/SAWRL.pdf State Bank of Pakistan (SBP). (2017). Annual
Truelove, Y. (2011). "(Re-)Conceptualizing water inequality in Delhi, India through a feminist political ecology framework." Geoforum 42(2): 143-152.