The city experienced three consecutive years of low rainfall between 2015-2017. To overcome this drought period, Cape Town managed to reduce the water demand by 55% through physical restrictions and behavioural change. Residents lived with strict consumption restrictions of 50 litres per person per day. To put that into perspective, an average Londoner uses 149 litres per day per person. The city changed the way water was appreciated and interacted with through a mixture of local and government strategies which this blog will discuss.
I strongly recommend watching the video by the Guardian which explains Day Zero experiences clearly.
Mitigation strategies:
The severity of the water scarcity forced multiple changes in household behaviours.
Behavioural changes
Formal resident consumption accounted for nearly 70% of water consumption in the Cape Town in 2014 (Sinclair-Smith and Winter 2015). Campaigns which I remember seeing all over public spaces and hotel bathrooms stated "if it's yellow, let it mellow," as it requires approximately 9 litres of water to flush a toilet. Other behavioural changes discussed in the video, such as reusing grey water (used water) for plants and washing up to cut down consumption of the municipal supply.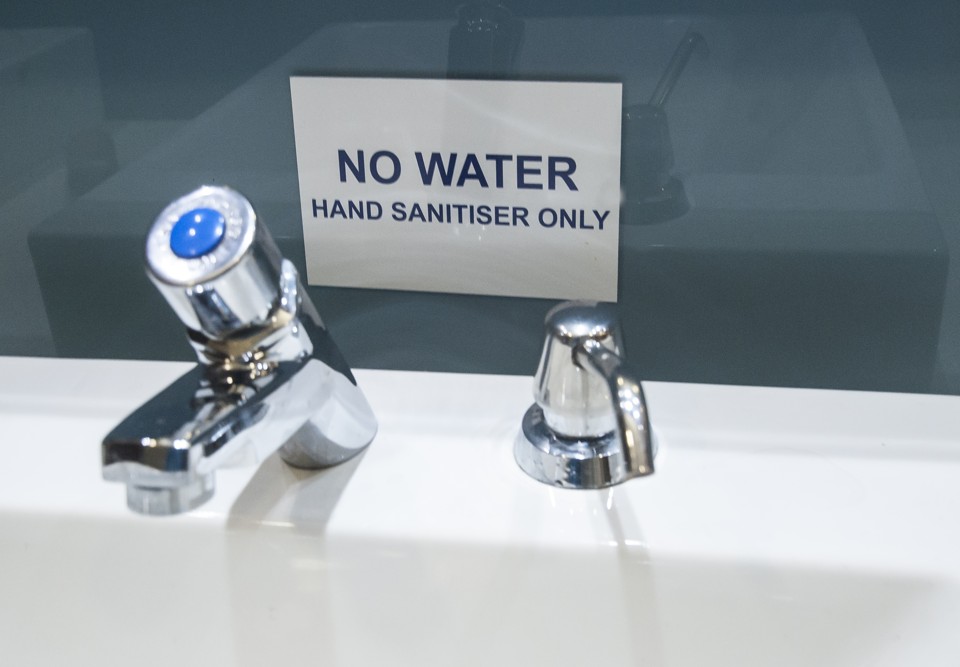 Fines
However, some methods have been controversial. Fines were given for overuse of municipal water, for example shown in the video for car washing use. However, people's livelihoods were dependent on this job. Overall, fines were ineffective due to the social-economic circumstances people in townships lived in. Furthermore, more affluent populations were able to afford the fine so efforts should have been made to make the figure more contextual.
New technology
In order to restrict usage and avoid leaks, water management devices were installed, however, they were added to citizen-state tensions as were mainly installed in informal settlements which often had more people per household (Enquivist and Ziervogel 2019). Secondly, desalination plants, the most expensive option to construct and operate were built. One plant, commissioned to avoid Day Zero was so successful in providing 3.8 billion litres of water from 2018 to 2020 which has led to desalination plants being a permanent water management structure in the city.
Day Zero:
The strategies were so successful, Day Zero was postponed, firstly from March (2018) to April, then to July and then cancelled. The water use was reduced by 200 million litres per day. For many, new behaviours and values for water have emerged. For others, devastation. In the Western Cape, 30,000 people became unemployed in the agricultural sector, affecting black communities the most (Rawlins 2019).
What can be learned from Cape Town:
Open communication and collaboration is essential for a positive neighbourly effect in water saving. Furthermore, both long and short term solutions should be thoroughly researched and understood in advance in order to have a sustainable impact. Whilst Cape Town was the first city to almost run out of water, it will not be the last. The townships are thought to make up a quarter of the population of Cape Town, yet use only 4% of the municipal water supply. Therefore, water management approaches should be contextual.
Word count: 521
References:
Enqvist, J.P. and Ziervogel, G., 2019. Water governance and justice in Cape Town: An overview. Wiley Interdisciplinary Reviews: Water, 6(4), p.e1354.
Rawlins, J., 2019. Political economy of water reallocation in South Africa: Insights from the Western Cape water crisis. Water Security, 6.
Sinclair-Smith, K. and Winter, K., 2015. Water Demand Management in Cape Town: Managing Water Security in a Changing Climate-Draft 2015.